MNS Donates Numismatic Books to Local Libraries
Continuing a program to support local libraries and numismatic education, in 2014 the Milwaukee Numismatic Society donated books to the West Bend Community Memorial Library.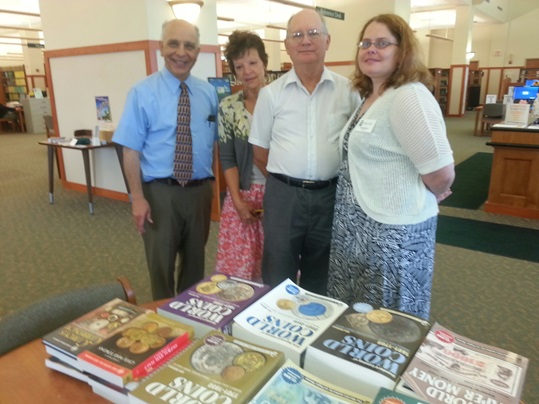 Milwaukee Numismatic Society 2014 book donation to the West Bend Community Memorial Library, (l-r) Leon Saryan (MNS immediate past president); Susan Robbins (Reference Librarian), Dave Hunsicker (MNS past president), Amy Becker ( Library Director).


Librarians - if you are interested in taking advantage of this program to provide numismatic references for your library, please contact the MNS president at president@MilwaukeeNumismaticSociety.com.
The MNS in August 2012 made a donation of numismatic reference books to the Franklin, Wis., Public Library. This follows similar donations to the Greenfield and Wauwatosa Public Libraries.
Generously sponsored by by the Central States Numismatic Society, with member clubs throughout the region, the program made possible a gift of seventeen books with a retail value of nearly $800 covering topics such as U.S. and world coins and United States paper money and world banknotes.
See Numismatic News' coverage of the donation here.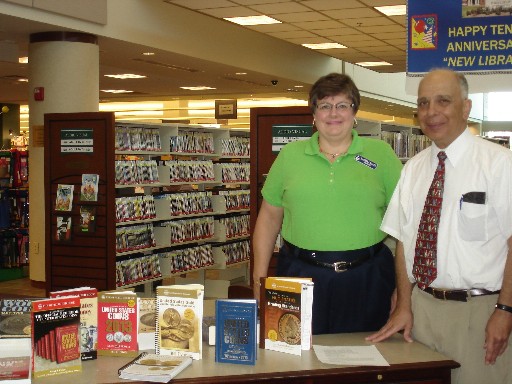 Barbara Roark, Franklin Library Director, accepts the donation from MNS President Leon Saryan.
In 2010, the MNS arranged a donation of numismatic books for the Greenfield, Wis., Public Library.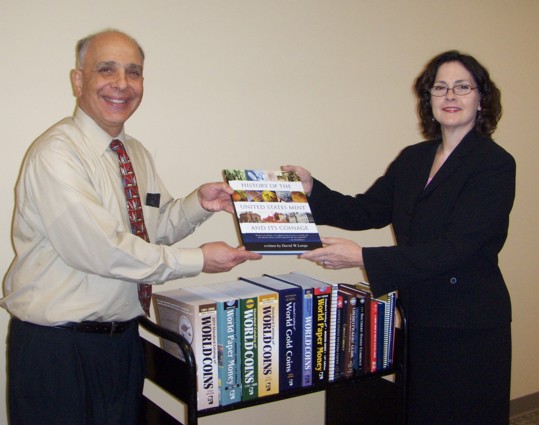 Sheila O'Brien, Director, Greenfield Public Library and MNS President Leon Saryan.