Scout Coin Collecting Clinic
Scouts earn merit badges at MNS clinic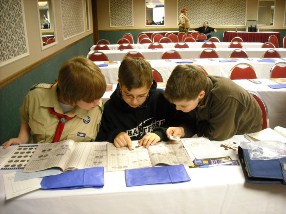 The Milwaukee Numismatic Society sponsored a Boy Scout Coin Collecting Merit Badge Clinic on March 31, 2012, in conjunction with the annual South Shore Coin Club coin show. Forty-two scouts earned their merit badges at the 32nd annual clinic organized by the Society.
The clinic gives Boy Scouts a basic introduction to numismatics. Topics covered include the manufacture of coins and paper money, numismatic terminology, mints and mintmarks, the state quarter program, coin identification, grading and storage, paper currency and the Federal Reserve System.
To complete the requirements for the merit badge, scouts are required to bring with them specific coins from their collection.
The 2012 program was very well-received by the boys, their troop leaders and several parents who attended. MNS President Leon Saryan noted "One boy came up at the end of the program to express his appreciation, and told us that, out of the 45 different merit badges that he has earned thus far, this program was one of the most enjoyable he had attended."
See Numismatc News' coverage of the event here and additional photos below.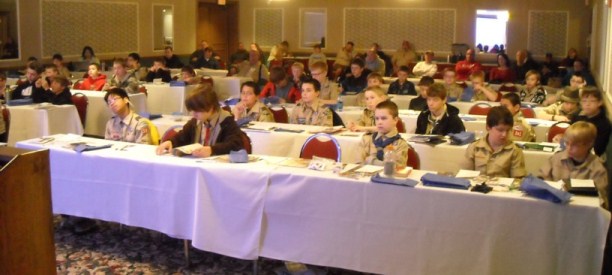 More than 40 scouts attended the clinic.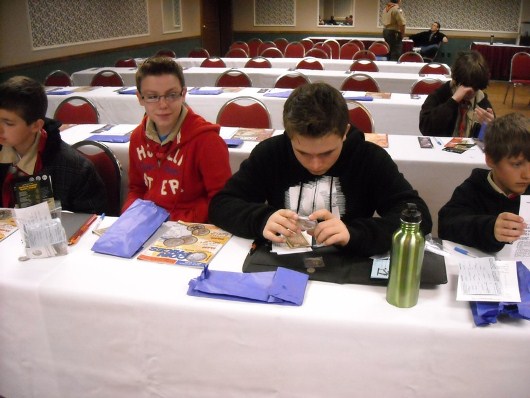 The scouts received coins and albums donated by dealers and numismatic organizations.



Speakers covered a wide range of basic numismatic topics.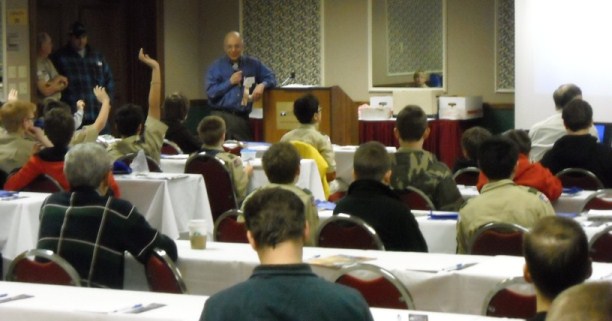 Scouts won numismatic prizes by correctly answering questions about coins and paper money.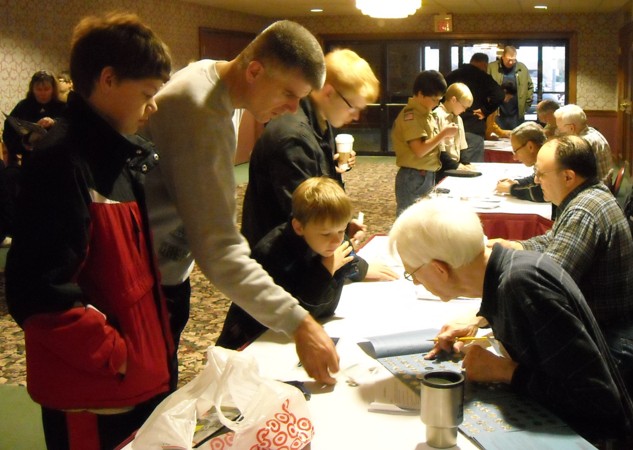 Member-volunteers verify that scouts have collected the coins needed to meet the merit badge requirements.