2014 Scout Coin Collecting Clinic
Scouts earn merit badges at MNS clinic
Fifty-four young boy scouts successfully completed their coin collecting merit badges at the 34th annual Boy Scout Coin Collecting merit badge clinic held in Milwaukee April 5.
The clinic, sponsored and organized by the Milwaukee Numismatic Society since 1980, was held at the Clarion Hotel Conference Center near the Milwaukee Airport, in conjunction with the three-day South Shore Coin Club annual show.
The four-hour Saturday morning program provides boys aged 11 to 15 with a comprehensive overview of numismatics. Topics covered include coin and paper money manufacture, coin basics and terminology, gathering and storing a coin collection, coin identification, mints and mint marks, designer's initials, the state quarter program, coin grading, paper currency basics, and an introduction to federal banking system. At the conclusion of the program, all scouts had a chance to attend the coin show bourse and have a chance to view and purchase coins and currency offered for sale by dealers.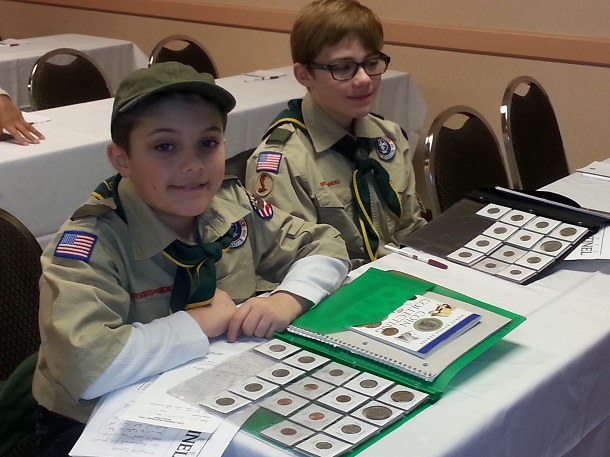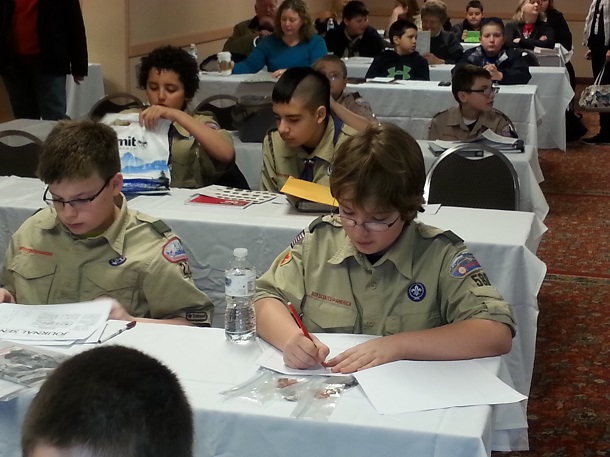 More than 50 scouts attended the clinic.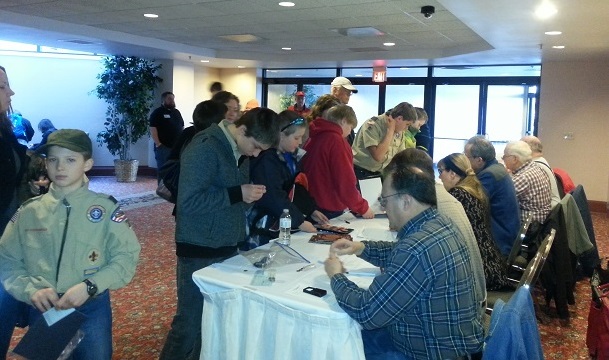 Member-volunteers verify that scouts have collected the coins needed to meet the merit badge requirements.